So many thoughts and feelings are whirling around inside of me today.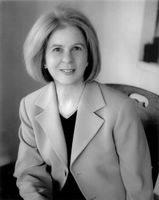 I've been reading about the secret Gospel of Thomas from Elaine Pagels (
Beyond Belief
) and how it differs from the Gospel of John in our New Testament. John portrays Jesus as the only true light of the world while Thomas taught that "there is a light within each person, and it lights up the whole universe. If it does not shine, there is darkness."
Other sayings of Jesus from Thomas were squashed in the early centuries after Christ when the creeds and NT canon were established: "If you bring forth what is within you, what you bring forth will save you. If you do not bring forth what is within you, what you do not bring forth will destroy you." Elaine goes into depth about why this happened and how the Gospel of John is in actuality a refutation of Thomas and his followers in the early years of Christianity. Hold that thought.
Then I read that Bill Clinton is planning a
summit
on global woes for the private sector because "there are plenty of problems governments simply cannot address. " "It's unrealistic to think all the world's problems will be solved only by government actions," he said at his home in suburban New York. Everyone who participates must make a specific commitment to be fulfilled by the next annual meeting, he said. For example, a corporation might commit to building schoolrooms in Kenya or sending educational materials to Mexico. Anywhere from 500 to 1,000 people might attend.
And then I read how Susan Sarandon believes in the
Power of One
in service and the responsibility for her and teaching her children that "they would develop some kind of habit that involves understanding that their life is so full they can afford to give in all kinds of ways to other people. I consider that to be baseline spirituality."
Her children had a rite of passage at age 16 whereby they picked a volunteer situation (like Habitat for Humanity, chosen by her son) to indicate their induction into the world of service. "It's a spirituality that's empowering and inclusive and gives you a world that's so large and full of possibilities and so full of rewards. That's joyful."
These thoughts from 3 different people are timely for me right now as I meditate and ponder my second adulthood. Where does service come in? Being light in the darkness? Effecting change one step or person at a time? The Power of One? Making a commitment?