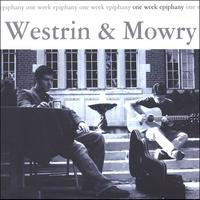 RATS! RATS! RATS! Of all the days in the world when we wish we were in Atlanta, tonight is that day!
Westrin & Mowry
(as in Pete Mowry, my nephew) are again at Eddie's Attic, this time opening for Shawn Mullins.
THE
Shawn Mullins
. He, actually, got
his
start at Eddie's Attic, as did John Mayer and the Indigo Girls. So, Man! This is Big Time! Amy and Mark will be there, of course, representing the Hart/Mowry side of the clan. Representing
us
who are here in Germany whooping it up for them!
This is getting to be quite the "tradition," having the band come down to Atlanta from Michigan almost every other month. I guess this is where it's at for them as they grow into the business. In fact, if plans develop as they're thinking, they'll be moving down at the beginning of 2006, soon after Pete graduates from MSU. Brian has already graduated and passed his MI bar exam in Music Law. Now he'll need to pass it in GA. For him, a cinch!
These guys are no dummies! It appears they're doing something right, so LET'S HEAR IT FOR THE BOYS!
And Amy, I expect a full report from you come morning!
[Click on the image above if you'd like to hear some of their songs on their
One Week Epiphany
CD.]